Great customer care leads to long-term, happy customers; it's a proven fact. A large part of providing support these days centers around getting ahead of issues — and effectively solving them — before they can turn into problems.
One way to do this is with a system of proactive customer support. By building and implementing ways to anticipate needs, questions and potential issues ahead of time, you'll reduce your customer's effort along with your number of inquiries.
Traditional Support Methods Aren't Enough
The majority of customers vastly prefer to self-help rather than needing to contact support agents by phone or email. In fact, a recent survey found that 73% of consumers want the ability to solve issues on their own (one-third of those even said they would 'rather clean a toilet' than speak with customer service.)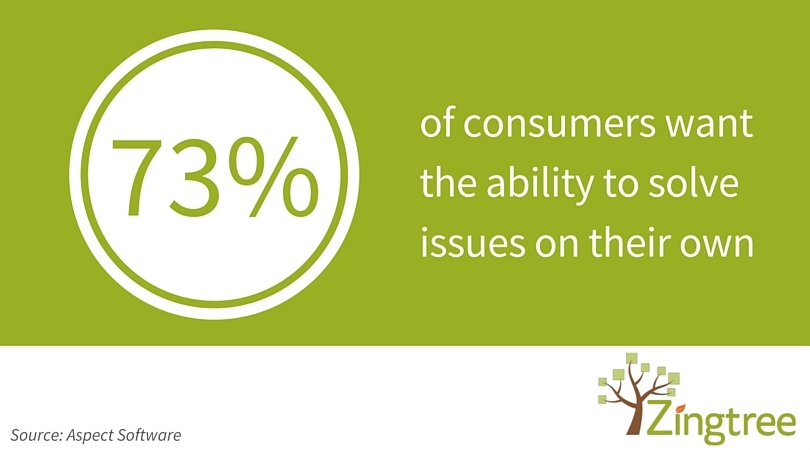 Build a Proactive System that Works
1. Maintain a robust knowledge base and FAQ.
Creating a support knowledge base that provides a fully holistic view of your product or service, along with any other issues that may arise, is the first step to implementing a proactive support system. Beyond establishing a system of best practices for your customer service team, having an easy-to-read and informative FAQ will allow your customers to become experts on your product/service and seek help themselves when needed.
2. Make it easy to contact you. 
At the end of the day, if your customer needs one-on-one help, it should be clear and simple how to reach someone knowledgable. It's important to provide a clear path of customer contact from anywhere on your website, knowledge base articles and other communications. Whether their preferred route is email, chat or phone support, do your best to assist them via any potential path!
3. Introduce interactive troubleshooters.
Zingtree is a powerful tool for building custom interactive decision tree troubleshooters – these allow users to follow a path of questions and answers leading to a final most-likely solution, and are especially helpful for more technical issues or questions. By enabling your customers to self-help in a hands-on way, you'll empower them and develop stronger loyalty in the long-term!
---
With a robust knowledge base of information, easy communication paths and customized troubleshooter decision trees for technical issues, customers will find it simple (and even pleasant!) to find the answers they are seeking.